Small Samsung 2015 LED TVs

Small TV Suggestions
If your looking for a TV for a small room or bedroom, then there are a couple of models to consider depending on the size you are looking for:
UA24J4100 , UA28J4100 and UA32J4100 are all base model, affordable HD LED TVs.For a Full HD TV, look at the UA32J5500 Smart TV or the UA22H5000 (2014 22″) .
---
Medium Sized Samsung TVs
In the 40″ and 50″ size, the best TV on the market is the
UA40JU6400
& the
UA50JU6400
both Ultra HD LED TVs.Looking for more of a budget option?
The 40″ size the
UA40J5100
is an excellent option for the size.
The 50″
UA50J5100
however is just average (a little too big for this series 5 level). I prefer the
UA48J6200
which is a 200 Clear Motion Rate (double the Series 5) and is also a Smart TV.
It's hard to go past the Ultra HD JU6400 models though (excellent in this size!)
---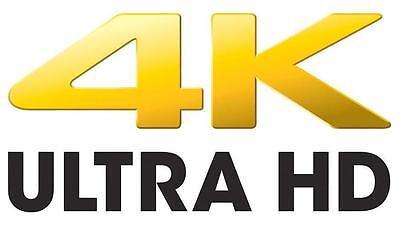 Samsung Series JS8000
I love this TV, it ticks all the boxes and is absolutely the best TV of any brand in the 55″ size.
Huge Clear Motion Rate of 1200, Ultra HD Upscale Engine and Samsung's new SUHD Nano Crystal Technology. This
UA55JS8000
television is perfect for 55″ size and the
UA65JS8000
is still excellent in the 65″ size as well.
---
What is JS9500 Direct Lit?
In the 65″ size you have 3 options, the
UA65JU8000
(above and of excellent quality), the
UA65JU9000
(Exact same specifications except also CURVED TV).
And then, superior to these 'edge lit' SUHD TVs, is the new DIRECT Lit SUHD Samsung
UA65JS9500
(and the larger
UA78JS9500
and
UA88JS9500
).These TVs are superior to anything else on the market, or anything we've seen before. If you've previously thought that only a Plasma would give a great consistent picture in a super large TV size, you need to upgrade to the JS9500!
---
Affordable Large TV
The Samsung JU7000 Series is the economic quality large TV in the 55″, 60″ and the 65″ size (although available in the larger sizes, it's not recommended bigger than 65″).
The JU7000 series (UA55JU7000, UA60JU7000 and UA65JU7000 are all Ultra HD, with 1000 Clear Motion Rate and 4K Upscale Engine.
---
Samsung 2015 LED TV Range
If you follow the above size/quality range, you are guaranteed to be satisfied with the picture you get to watch in your own home.There are many other models, however these above will serve you value you for money.  Buy Samsung in 2015 as they have the widest range and the newest technology research. Ask Questions. See. Experience Brilliance.